Tuesday October 17, 2023
One Hour
Zoom Webinar
9am Hawaii Time, Noon Pacific, 1pm Mountain, 2pm Central, 3pm Eastern
3 Growing Cyber Security Threats You Must Protect Against NOW - How To Avoid Being The Victim of a Devastating Ransomware Attack, Bank Fraud, Negative PR Or Data Breach Lawsuit
Hosted by Nathan Whittacre President and CEO of Stimulus Technologies and member of the Las Vegas Executives Association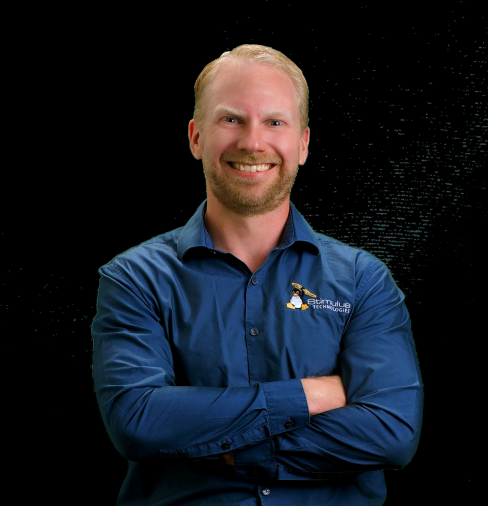 You'll Learn:


- The #1 security threat to your business that antivirus, firewalls and other security protocols can't protect against.
- The SHOCKING truth about bank fraud that most businesses don't know about that can wipe out your bank account (and simple steps to protect yourself).
- Why firewalls and antivirus software are useless against the NEW threats happening today.
- How mobile phones and cloud applications are seriously jeopardizing your organization's security and data protection – and what you need to do to protect yourself.
Nathan Whittacre has always been passionate about technology and entrepreneurship. Originally from Salt Lake City, Utah, he moved to Las Vegas, Nevada in 1988. He spent his early years reading about software programming and experimenting with BASIC programming on his home Atari computer. He founded his first business at age 11 when he started and ran a candy store for two years from his home. He was an early pioneer in telecommunications, running a bulletin board system (BBS) for several years until he was introduced to the Internet. While in high school, he worked several technology jobs building computers, helping maintain his school's computer network, and providing technical support at an Internet Service Provider.
Nathan founded Stimulus Technologies in 1995 with his brother and father with a goal to provide advanced technology solutions for his clients. His passion for innovation, analyzing hard issues, creating solutions, and fixing problems has created a portfolio with a wide variety of Information Technology skills. He earned his bachelor's and master's degrees in Computer Science from University of Nevada Las Vegas. As a lifetime student, he enjoys reading a diversity of books on entrepreneurship, company culture, psychology, religion, technology, and science fiction. When Nathan is not building his company and helping his clients, he enjoys spending time with his five children, camping, running marathons, racing in triathlons, volunteering at church and scouting, and flying his airplane.