Tuesday March 22, 2022
One Hour
Zoom Webinar
9am Hawaii Time, Noon Pacific, 1pm Mountain, 2pm Central, 3pm Eastern
Strategic Alliances – How to Leverage Your Connections
Hosted by Jim Barger from ActionCOACH and a member of the Omaha Executives Association.
As an IEA member, you can attend this webinar for FREE!
Jim Barger of ActionCOACH business coaching, will be sharing a powerful strategy for building Strategic Alliances that can enable you to multiply your revenues by engaging with businesses you already know. You can spend large amounts on marketing but strategic alliances are a cost-effective way to maximize your existing relationships and a way to build new relationships. Jim will present a Wheel and Spoke method for you to follow and you will have a clear process to develop your strategic alliances.
About Jim Barger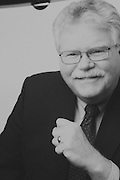 Jim purchased the New Zealand development rights for Burger King and built 60 restaurants in 6 years, doing $100 million in annual revenue while employing 3000 employees and 350 managers. After 7 years he walked away from the day-to-day operations and enjoyed a business that worked without him.
As an ActionCOACH Business Coach, he shows leaders how to do amazing things with their business and build a business that provides passive income or enables them to sell their business for a premium price. Jim has had the privilege to work with, and own, a diverse range of businesses around the world – and with an equally diverse range of business owners, partners and associates. Before joining ActionCOACH he was the owner/manager of four companies, and understands the pressures, challenges and pleasures associated with being your own boss. Becoming a Coach has given him the opportunity to help other business owners and entrepreneurs to get amazing results.