Tuesday December 15, 2020
One Hour
Zoom Webinar
10am Hawaii Time, Noon Pacific, 1pm Mountain, 2pm Central, 3pm Eastern
Six Steps for Web Analytics Success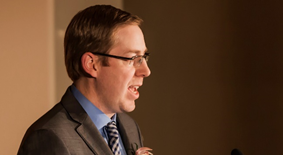 Hosted by Bryan Smith. President and Founder of Bluetrain and member of the Edmonton Executives Association
We all know its best practice to identify metrics, track activity, and report on results, for ALL marketing campaigns and activity. But, we also know tracking and analyzing data is often easier said than done.
Hear from one of Canada's leading web analytics agencies as they walk us through a six step process to success. Better yet, see multiple examples of marketing analytics dashboards, showcasing the power of bringing more visibility to your data.
More specifically, Bryan will walk through:
The Discovery
Creating a Measurement Plan
Selecting Analytics Toolset
Setup & Configure (what to think about)
Reporting Dashboards - examples provided
Ongoing Analytics (analysis/insights)
Q&A
This presentation is meant for business owners, executives, and marketing managers that have an interest in better understanding a proper process to get the most out of web analytics reporting and learn what questions need to be asked to their staff or vendor partners. You do not need to have intimate knowledge of web analytics to gain value from this session, just a desire to improve it for your organization.
Bryan Smith is a member of the Edmonton Executives Association (EEA) and President and Founder of Bluetrain Inc., a digital marketing agency. Bryan is a digital marketing expert with over 19 years of experience in marketing, search engine optimization (SEO), online advertising, and web analytics, working on hundreds of websites, and managing millions in advertising spend.
In 2007, Bryan founded Bluetrain, an agency focused on data-driven marketing offering ongoing management of digital marketing services across Canada and the United States. Bryan has been awarded the Business in Edmonton Leader and local chamber Young Entrepreneurial Award, while Bluetrain was awarded for Data-Driven Innovation by Digital Alberta for it's analytics reporting work.
Bryan has personally worked with hundreds of organizations, however, a few notable clients include UNICEF, Loblaws, UNHCR (UN Refugee Agency), CBC, Ryerson University, LawDepot.com, Brilliant Earth, EPCOR, Fountain Tire, World Animal Protection and many more.