Tuesday April 20, 2021
One Hour
Zoom Webinar
10am Hawaii Time, Noon Pacific, 1pm Mountain, 2pm Central, 3pm Eastern
Relationship Revival During Covid - April 20, 2021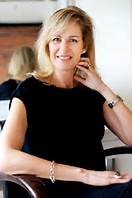 Presented by Susan Semeniw
Susan Semeniw is Divine Intervention Matchmaking's President and lead "Love Coach," a nickname picked up many years ago from friends impressed with her natural counselling skills.
She is intuitive, empathetic, direct and is described by colleagues as a natural networker. She has always helped people find either a job or partner. She was even cast twice for national reality TV show pilots. Her friends and colleagues were surprised when she decided to open a boutique Matchmaking business 15 years ago but not surprised at her success. Divine Intervention has a high success rate with their clients and no topic is off limits.
Divine Intervention is headquartered in Vancouver BC and has clients in Alberta, Toronto and across Canada. Date and relationship coaching is a fundamental part of the process.
Susan also has 15 years' experience in corporate sales & marketing including Jim Beam Brands - Alberta Distillers, Pacific Newspaper Group (now Post Media) and local start- ups. She is Past President of the Vancouver Executives Association and is serving her 2nd term as Immediate Past President.