Tuesday September 15, 2020
One Hour
Zoom Webinar
9am Hawaii Time, Noon Pacific, 1pm Mountain, 2pm Central, 3pm Eastern
This webinar has passed and you cannot register anymore, however you can view to the webinar below.
Emerge Referral Stronger
Maybe you've always known you need more people referring you. Or during this time of uncertainty, it's become painstakingly obvious.
However you determined there's a gap in your business – you need more people referring clients to you – your first step is to identify your current and potential referral sources. Once you start identifying referral sources, you'll also realize the low hanging fruit you've been missing out on.
During this time of uncertainty you can emerge referral stronger by knowing exactly who your referral sources are and who you want to cultivate into referral sources.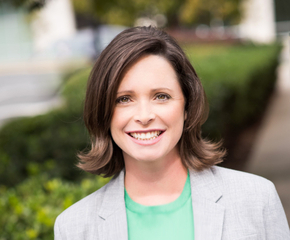 During this training you'll learn:
The step by step process to pinpoint your current referral sources
The 4 types of referral sources
The exact steps to identify clients and contacts you want referrals from
How to find the low hanging fruit of clients and contacts just waiting to refer you
Join Stacey Brown Randall, author of Generating Business Referrals Without Asking, as she walks you through - step-by-step - her proven process of identifying existing and potential referral sources. You'll be amazed at how easy this is, yet how powerful as well.
Stacey Brown Randall is the multiple award-winning author of Generating Business Referrals Without Asking, host of the Roadmap to Grow Your Business podcast and national speaker.
She has had the privilege of helping well-known corporations and franchises but her focus is on small business owners and solopreneurs including HM Properties, O'Connor Insurance Associates, Keller Williams Real Estate, Farris Cooke CPA, Tyra Law Firm, Nicole Odom Coaching, Slater Interiors, HF Financial, Kintsugi Home Staging, Financial Symmetry, Rae Images, CAJA Bookkeeping, and hundreds more.
Stacey has been featured in national publications like Entrepreneur magazine, Investor Business Daily, Forbes, CEO World, Fox News, Cheddar TV Network and more.
She received her Master's in Organizational Communication and is married with three kids.