The IEA Vision
To be the world's #1 leading resource for connecting member businesses.
The IEA Mission Statement
To foster the growth of Executive Association businesses by connecting them to a trusted international network of contact
As an IEA member, you can attend this webinar for FREE!
Tuesday July 13, 2021
One Hour
Zoom Webinar
9am Hawaii Time, Noon Pacific, 1pm Mountain, 2pm Central, 3pm Eastern
Webinar Registration Link
https://ieaweb.com/membership-benefits/iea-webinars/137-dealing-with-the-estate-of-a-loved-one-how-to-best-get-rid-of-a-lifetime-of-possessions-july-13-2021.html
---
Dealing with the Estate of a loved one – How to best get rid of a lifetime of possessions.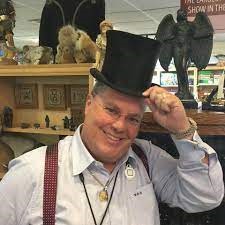 Disposing of the property of loved ones can be very difficult, both logistically and emotionally. Clinton Beck, President of Beck Estate Services, Beck Auctions Inc. will share his knowledge and advice on the daunting task of disposing of estate assets. This webinar will give you an action plan and tips on how to deal with an estate and any troublesome beneficiaries.
Specialty Education
Professional Coin Grading American Numismatic Association – Chicago 2015
Personal Property Appraiser Accreditation Program 2018
Graduate Auctioneer - Canadian Auctioneer Collage 2020
Career Professional Experience
President Beck Estate Services 2016 – Present
President Beck Antiques & Jewellery Inc. 1985 - Present
President Beck Gemmological Laboratory 2008 - Present
President Iron Cross Antiques 2000 - Present
President Express Jewellery Repair 2010 – Present
President Beck Gold & Diamond Brokers 2005 – Present