Ginger Martin
President and Chief Executive Officer, American National Bank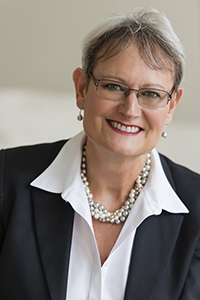 American National Bank is proud to be one of the few locally owned community banks in Broward County serving South Florida since 1985. Ginger Martin has been with the bank 20 of those years.

Ms. Martin's passion for fighting against human trafficking has led her on a mountain climbing journey with The Freedom Challenge since 2014. With three climbs under her belt thus far, including a noteworthy climb of Mt. Kilimanjaro, Africa in 2015, Ms. Martin has tirelessly raised funds and awareness for the women and children who are victims of human trafficking. Ms. Martin will be undertaking two more climbs in 2017 including Estes Park, Colorado and Machu Picchu, Peru.

Under her leadership, the bank has received numerous awards for its financial performance and community involvement, such as the 2016 Banky Award from The Institute for Extraordinary Banking, Business of the Year Award from South Florida Business Journal, and Small Business of the Year from the Greater Fort Lauderdale Chamber of Commerce. The Commonwealth Institute named the bank one of the "Top 50 Women Led Businesses" in the state of Florida in 2017, 2016 & 2015.
In addition, Ms. Martin has been personally honored for her business leadership with awards such as 2015 Laureate by Junior Achievement Business Hall of Fame, Profiles in Leadership Honoree by Leadership Broward, and Influential Business Women by South Florida Business Journal.

Ms. Martin currently serves on the boards of The Executives' Association of Fort Lauderdale, Extraordinary Women Leading Change, and Taylor's Closet. She has previously served on the boards of the Florida Bankers Association, Leadership Broward Foundation, and as a former foster parent she served on the board of 4Kids of South Florida, Inc. Ms. Martin is a member of Junior Achievement's Circle of Wise Women, PACE Center for Girls' PACESetters, Strikeforce 421 Women's Giving Circle, International Women's Forum of Florida, and United Way of Broward County's Women United.

Ms. Martin earned an MBA from Florida Atlantic University, a BBA in Accounting from the University of Louisiana as a Magna Cum Laude graduate, and is a Certified Public Accountant. Ms. Martin is a graduate of Leadership Broward and Lifework Leadership. She is a certified John Maxwell speaker, trainer and coach.
Mr. Manuel Menendez Brief Introduction
Mr. Manuel Menendez III, better known as "Manny," is a veteran international businessman and entrepreneur who has been successfully doing business in China and the Asia Pacific region for nearly 4 decades. He is the founder of MCM Group Holdings, Ltd. - 8M8 LLC, organizations specializing in international business development, investment and trade, and whose activities are focused on the Asian Pacific region with special emphasis on the People's Republic of China.

Manny was an early pioneer and very active in China's return to the world markets in the late 1970's. In early 1980's, Manny was President and CEO of Great Eastern Development Ltd. (GED), which was credited in 1980 by the Asian Wall Street Journal with successfully completing the first US - China Equity Joint Venture for a major Fortune 100 company.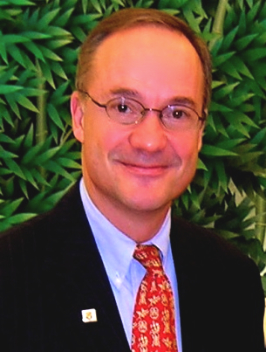 He was also very involved in China's 'Opening Period' with establishing business activities with newly created China International Trust Investment Corporation (CITIC), as well as, working with MOFERT, Provincial & Local Governments, SEZ's and EDZ's, several important SOE's and Ministries. Manny advises numerous U.S., Asian, and other Multinational corporations, as well as, SME's, Start-up's and Entrepreneurs, in their business development activities especially their China/Asia Pacific Rim initiatives.

Manny has also advised governments on strategies and policies related to sustainable economic development and tourism. Manny is involved in many humanitarian endeavors and has assisted in delivering medical supplies to those in need all over the world and in recent years to Haiti, China, Japan, Vietnam and US. He is a former (pro bono) United Nations special advisor to UN WHO and UNEP.

Manny's China involvement is best summed up by a quote from former United States Senior Senator Daniel Inouye: "I was most impressed with your involvement with US - China Economic relations. You should consider writing a book about your experiences. You were part of History in the making!"

Contact:
Mr. Manuel C. Menendez III
Tele: China: 158 0160 8868
USA: 808 388 8888
Email: This email address is being protected from spambots. You need JavaScript enabled to view it.
This email address is being protected from spambots. You need JavaScript enabled to view it.
RUTH SIRMAN, BSc., Acc. Med., P.S.
Mediator, Trainer, Facilitator, Professional Speaker
Ruth Sirman is an internationally Certified Mediator (International Mediation Institute), trainer and speaker. Since 1992 she's worked with employees, managers, senior managers, executives (to the Deputy Minister level), HR and Union representatives. She has successfully conducted 400+ mediations and Workplace Renewal Processes and more than 1000 training sessions in multicultural environments throughout Canada including the Arctic and internationally including the Middle East, Europe and the USA. She is an experienced and in-demand trainer with a reputation for delivering content in ways that are practical, relevant and 'sticky'. When needed, she has the skills needed to engage most reluctant, argumentative and unreceptive participants – frequently those who have been 'sent' to take the training.

Ruth works from the premise that constructive relationships, trust, respect and teamwork are key ingredients for a positive workplace atmosphere characterized by optimistic employees, high productivity and good morale. Organizations do not achieve this healthy environment by accident – they invest in creating it! Her role is to help make it happen.

Download Ruth Sirman's CV (PDF)