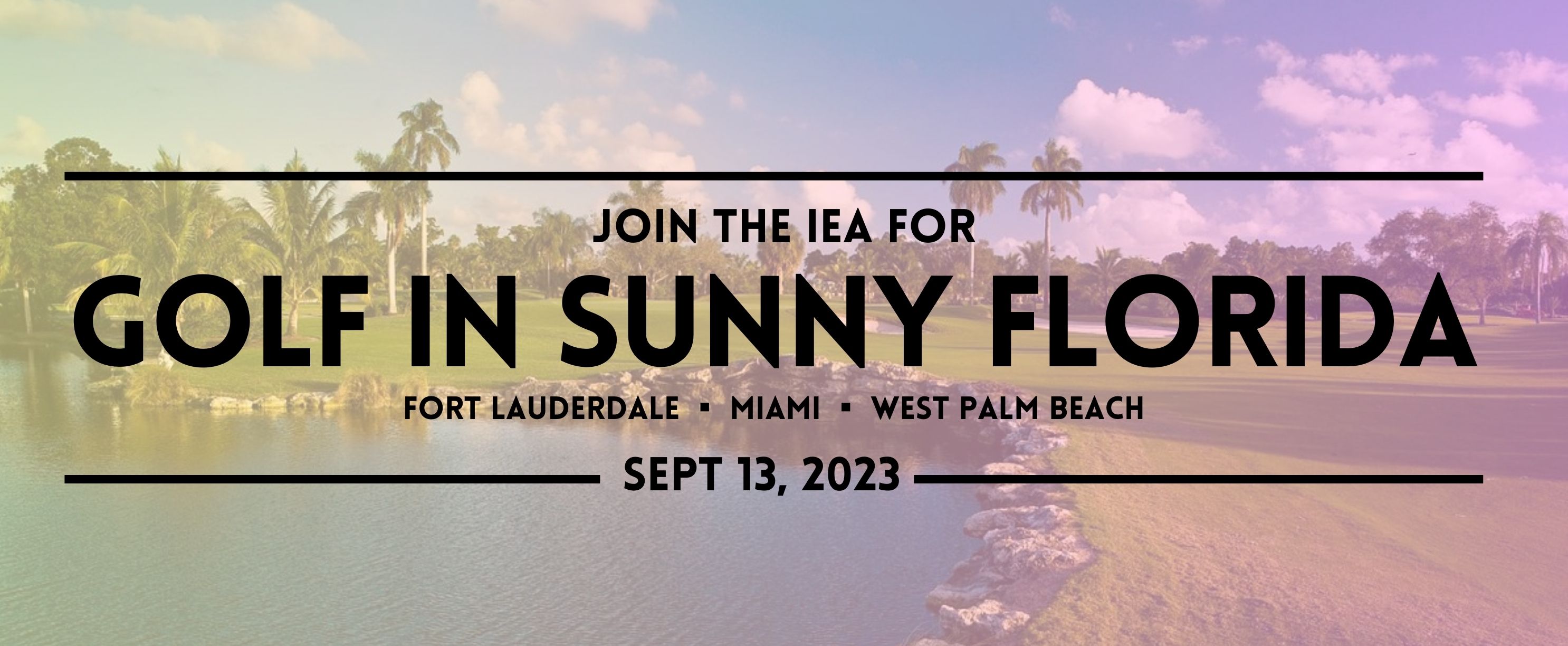 Registration Closes September 4th, 2023
Limited availability.
Don't delay - we only have room for 36 golfers!
Join your fellow IEA members for a great day golfing, networking, and great times in sunny Florida. 1:00 pm shotgun start from Jacaranda Golf Club located perfectly between West Palm Beach and Miami and close to Fort Lauderdale. All levels of play are welcome. Bring your clients, and staff to make this a great networking and team-building event.
Here's an exciting way to get in front of 2,500 IEA member companies and have an amazing day golfing!
You'll get more company exposure, meet new people and have the potential for landing new projects. Sponsorship is an invaluable way you can connect with other members.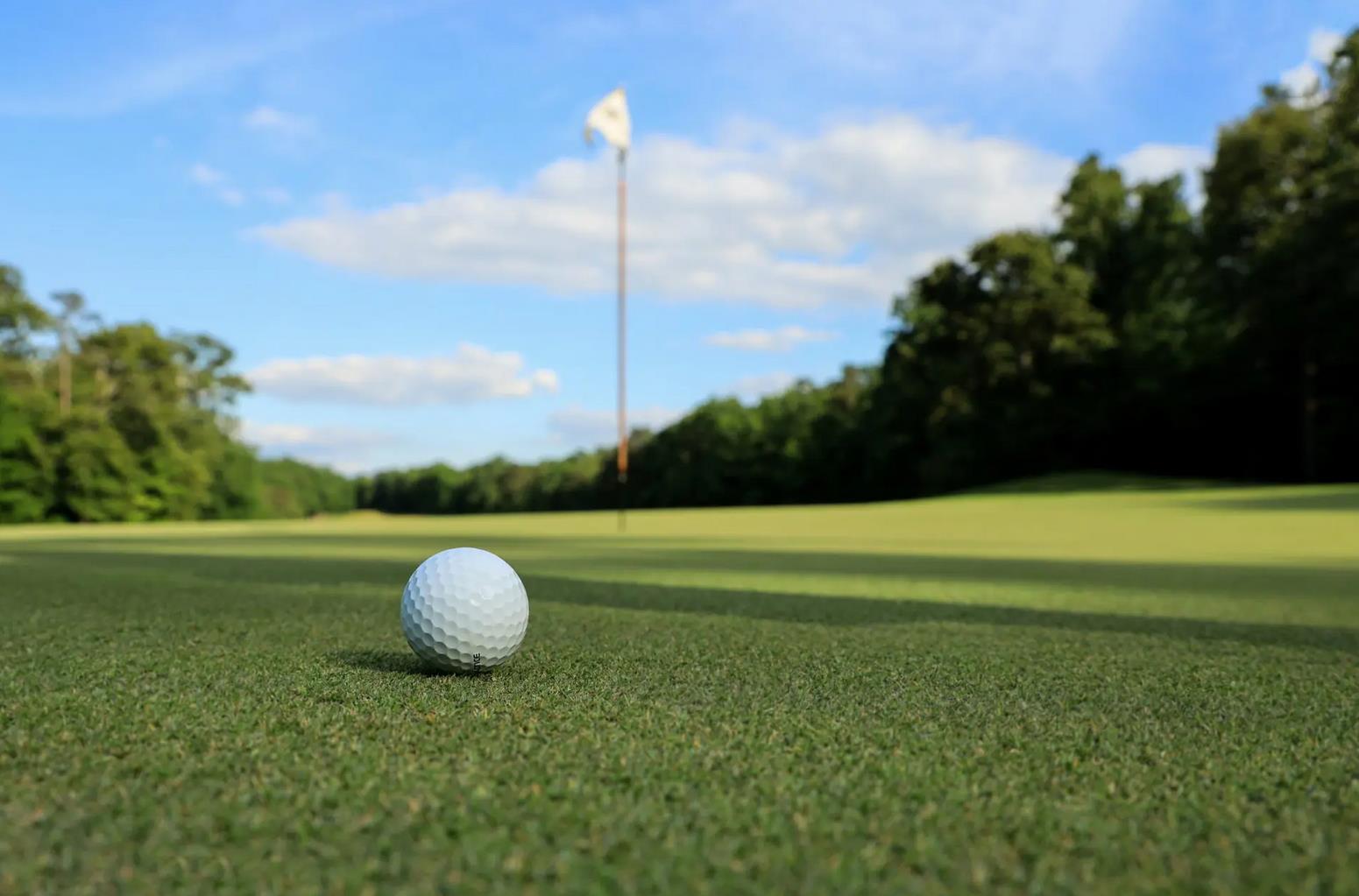 Agenda
Tuesday, September 12th
3:00 - 4:30 pm (eastern time) Virtual AGM & Webinar Speaker
Keynote by Christina Fair, founder and CEO of Reconnect Teams and member of the Detroit Executives Association.

Christina Fair is a visionary entrepreneur shaping the business landscape in Detroit, MI. As Founder/CEO of Reconnect Detroit and Co-Founder/COO of Hum, she excels at building dynamic companies and high-performing, happy teams. Her passion for innovation, growth, and strategic connections has made her a prominent figure in the startup community, leading to her holding board seats on The Michigan Founders Fund and The Detroit Executives Association.
Personally, Christina is a Mom of 2 (son Liam, 17, and daughter Anabelle, 12), wife to John, and is a huge wellness and life balance advocate. In the end, her goal is to make the lives of those she encounters each day better as a result of her being there.
Wednesday, September 13th
10:30 - 11:30 am optional Executive Directors Round Table Discussion
11:00 am - 12:00 pm optional group golfing lessons
12:00 pm - 1:00 pm Golf Registration and box lunch
1:00 pm - Shotgun start. Texas Scramble (best ball)
5:30 pm - 9:00 pm Prime Rib dinner buffet and social with cash bar
Hotel Information

Hyatt Place Fort Lauderdale/Plantation
8530 W Broward Blvd, Plantation, FL 33324, United States
[view map]
King-size bedrooms from $109 USD / Night plus taxes
Rooms include:

Full Hot Buffet Breakfast
Free WIFI
Free Parking
To make a reservation:
Call the reservation line at 1800-709-6411 and let them know your booking code as G-TIEA
Thank You to Our Sponsors!
Presenting Sponsor
This opportunity is still available! If you're interested email This email address is being protected from spambots. You need JavaScript enabled to view it. or register online here
Lunch Sponsor
This opportunity is still available! If you're interested email This email address is being protected from spambots. You need JavaScript enabled to view it. or register online here
Lessons Sponsor
This opportunity is still available! If you're interested email This email address is being protected from spambots. You need JavaScript enabled to view it. or register online here
Hole Sponsorships
There are only 17 hole sponsorship packages remaining!
First-Class Hole Sponsor
This opportunity is still available! If you're interested email This email address is being protected from spambots. You need JavaScript enabled to view it. or register online here
Eagle Hole Sponsor
This opportunity is still available! If you're interested email This email address is being protected from spambots. You need JavaScript enabled to view it. or register online here
Tap-In Hole Sponsor
This opportunity is still available! If you're interested email This email address is being protected from spambots. You need JavaScript enabled to view it. or register online here