Join us Thursday, October 8th for the IEA Annual General Meeting - With keynote speaker - Kevin Snyder: Becoming a Shift Thinker
9am Hawaii Time, Noon Pacific, 1pm Mountain, 2pm Central, 3pm Eastern
---
WHO SHOULD ATTEND? YOU! This virtual event is open to ALL IEA Members, Executive Directors, Board Members, Ambassadors – everyone who is associated with IEA is welcome and encouraged to attend.
WHAT IS THIS ABOUT? Shift Your Thinking! It's the IEA Annual General Meeting with keynote speaker- Kevin Snyder: Becoming a Shift Thinker. While this isn't a conference... it's our way to connect members around the continent in 2020. Maybe you've been curious about conference, or you've been before and want to connect with old friends. We welcome you to attend this FREE, virtual event. We are excited to bring you a dynamic keynote speaker, briefly discuss some IEA business, give you a preview of the Vancouver Business Summit 2021 and of course – network!
WHEN? Thursday, October 8th @ 9am Hawaii Time, Noon Pacific, 1pm Mountain, 2pm Central, 3pm Eastern. The event should last 90 minutes.
WILL WE NETWORK? YES of course. We will have two networking opportunities during this event. Like any good networking event – plan to come early! Join us 15 minutes early (i.e. 2:45 EST) to connect with fellow IEA members near and far. Also, we will end the event with breakout rooms and give you the chance to mingle with members from other parts of the US & Canada and don't miss the chance to catch up with old friends in the Conference Reunion Room!
KEYNOTE TOPIC? Your business growing through the adversity we're experiencing right now? With the right mindset, this could be the time to differentiate and grow your business like never before. Based on two decades of research, presenting to over 1,150 organizations around the world and running several businesses, Dr. Kevin Snyder will introduce us to the ShiftThinker™ principles that will empower us to re-think current challenges, discover how to differentiate our businesses and chart a new course for the competitive journey ahead.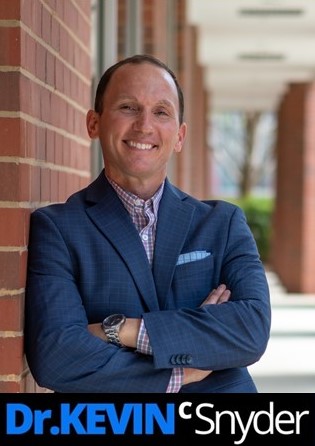 ABOUT OUR SPEAKER: KEVIN SNYDER: Dr. Kevin Snyder is a "recovering motivational speaker" who has presented leadership training programs and keynotes to over 1,000,000 people across 1,150 audiences in all 50 states and around the world. Kevin's clients include JetBlue, Anheuser-Busch, FedEx, Orkin, CAT, TIAA, Bank of America, SHRM, the United States Airforce, hundreds of various associations, and over 500 colleges and universities. He's also the author of several books with a best-seller titled "Think Differently to Achieve Success." Kevin's inspiring and thought-provoking presentations inspire audiences to THINK DIFFERENTLY, DREAM BIG and TAKE MASSIVE ACTION to lead at any level and produce game changing results in desired areas of their life, both personally and professionally. IEA participants will be equipped with innovative, forward-thinking ideas to raise the bar, achieve new levels of success and love the journey along the way. Prior to becoming a professional speaker and writing books, Kevin worked in Higher Education at several institutions, most recently serving as Dean of Students for High Point University. His doctorate degree and research focused on student retention and success factors for first-generation college students. Kevin has also sailed around the world, presented a TEDx talk, and will even be attempting a Guinness World Record in 2020 for the longest speech in history … but don't worry, it's a speech he will NOT be giving to us! Kevin's "claim to fame" though is that he lived his childhood dream of meeting Bob Barker and winning BIG on the television game show, The Price is Right!
---
Registration Information
Pro Tip: When you join the Zoom call, please make sure your "nametag" is correct. Click the three dot icon at the top right of your picture to "rename" yourself with your name and Association city. (i.e. John Smith – Miami). And of course… plan to have your video ON!
We can't wait to see you on Oct 8th.