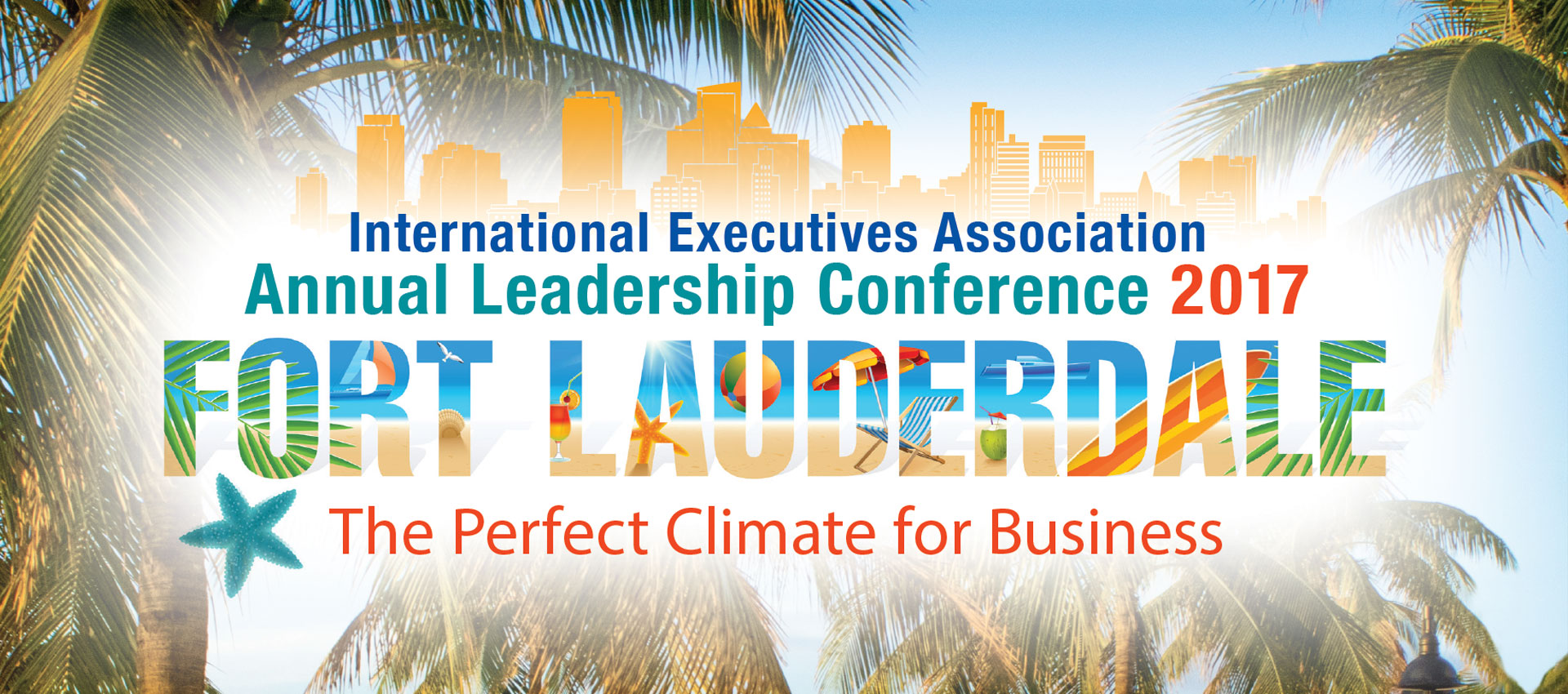 Catch the wave of the future - ride it to success!
October 4 – 6, 2017
Location: Riverside Hotel, 620 East Las Olas Blvd., Fort Lauderdale, Florida
Hosted by the Executives of Fort Lauderdale. Dependable Sources of Supply Since 1956.
Online Registration |

Download Flyer
Attendance is open to all Executives' Association members.
Included in the Conference fee is admission to the Welcome Reception on October 4th, all Conference Sessions, Breakfast and Lunch October 5th & 6th and the Special Evening Social on October 5th.


Registration Rates:
IEA Member Early Registration Fee: $375*
IEA Member Registration Fee: $400
Non IEA Member Early Registration Fee: $400*
Non IEA Member Registration Fee: $425
Spouse/Guest Group Activity Fee: $100
* Must be received by May 1, 2017
Agenda and Speakers
The full Conference Program Agenda and information on the following optional activities will be provided soon.

October 3rd to October 6th - On-going activities for Spouses/Guests

October 3rd - Annual IEA Golf Tournament (Canada vs US)

October 4th - Business EXPO

October 6th - Conference Close Happy Hour at The Fisheries Dockside - 15th Street Fisheries Restaurant